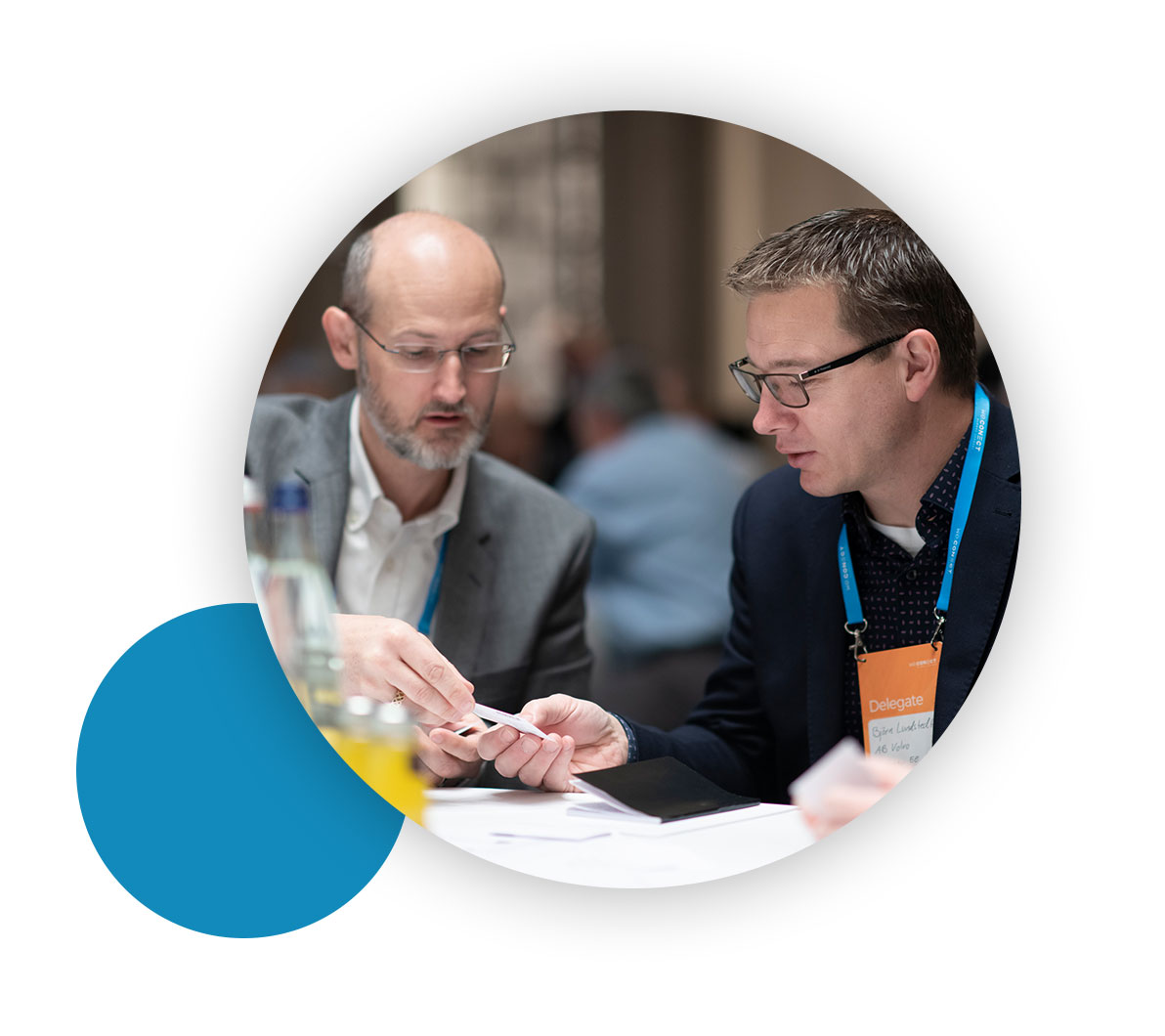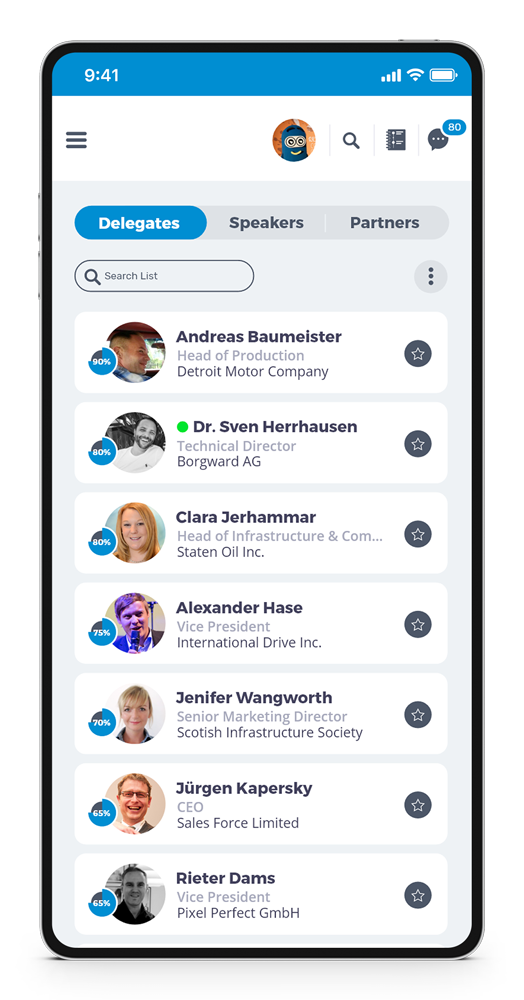 Intelligent Business Matching made easy
hubs101 makes matchmaking networking easy as it should be. Make sure your attendees & clients make the right connections! Our technology matches profiles intelligently to help participants identify who they should meet.
Our personalized timetables find and recommend the best meeting time for your clients. Manage meeting locations, time slots and availabilities automatically. Use our deep search functionality and index your customers' robust and unique profiles to generate relevant search attributes.
Real Connections
- Real Conversations
With hubs101 attendees can chat before, during and after the event among each other, to grab a coffee or plan a meeting. Chat is a very effective way to know better your interlocutor, to meet up on site, and to continue the conversation later on. All functions of hubs101 are integrated and connected, the app reminds the user with push notifications about upcoming meetings and shows up in the Personal Assistant Overview.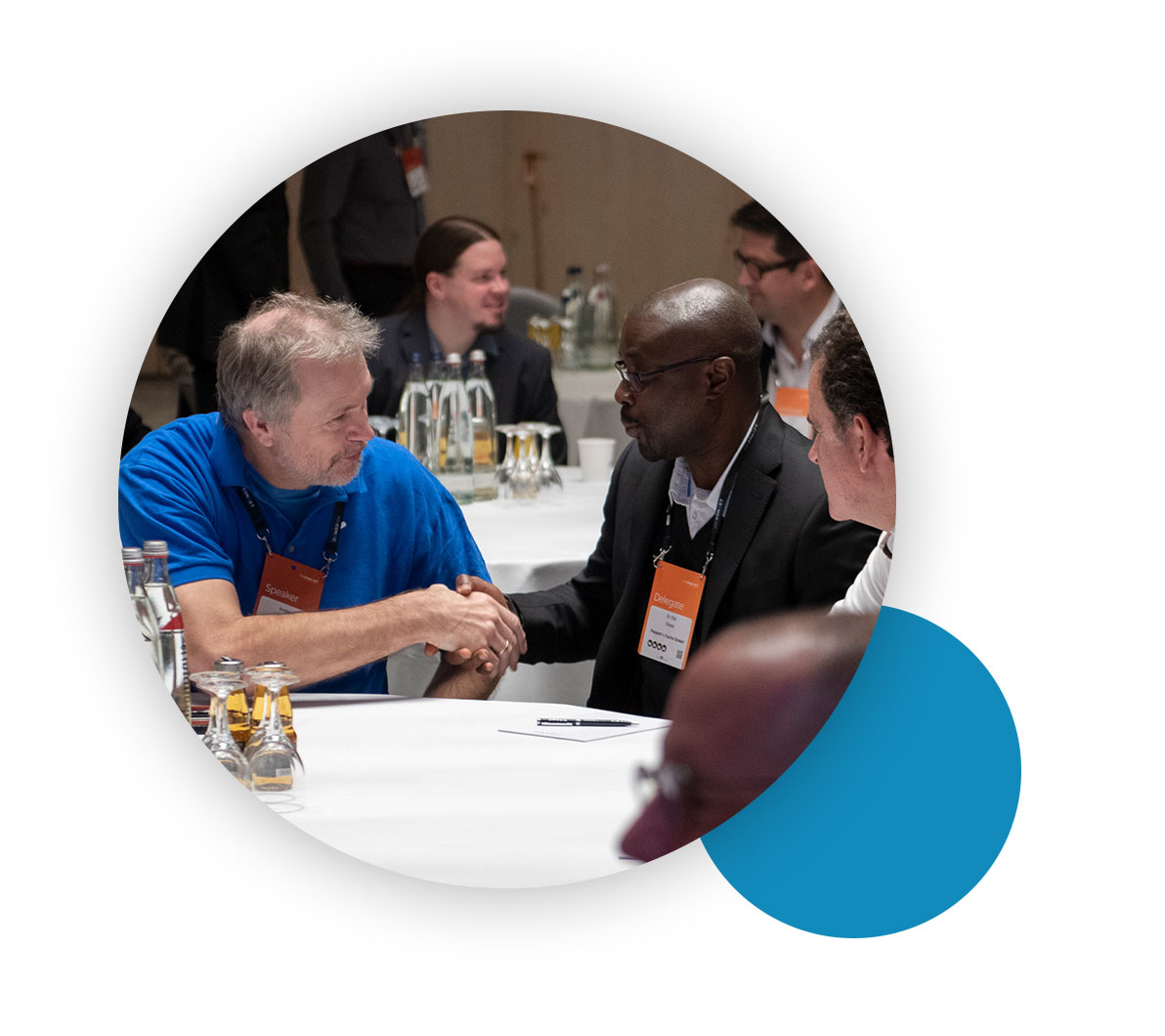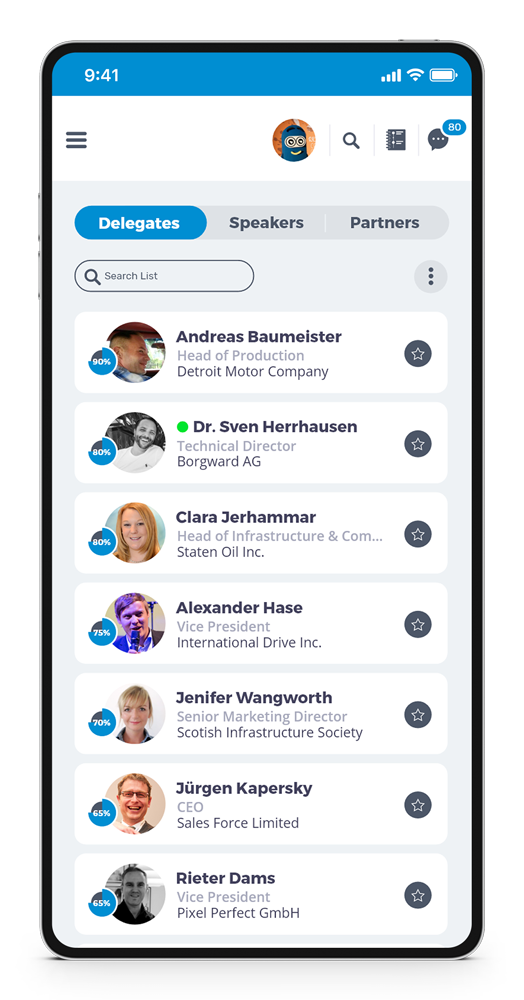 Eine grosse Anzahl von Funktionen innerhalb der hubs101 Applikationen erleichtert es den Nutzern die richtigen Leute zu finden, mit ihnen Besprechungen zu vereinbaren und miteinander zu kommunizieren. Das Interface wurde so gestaltet das alle diese Funktionen auf einfache und intuitive art genutzt werden können.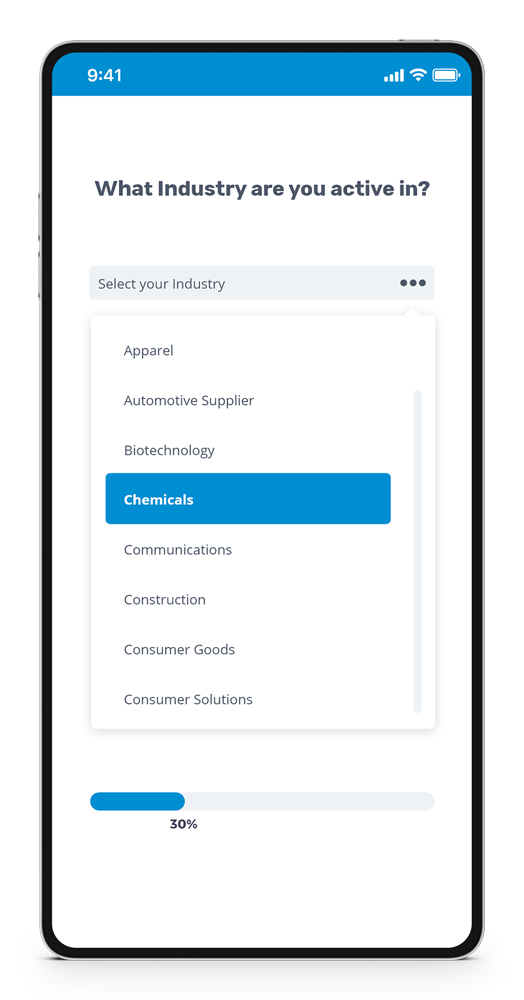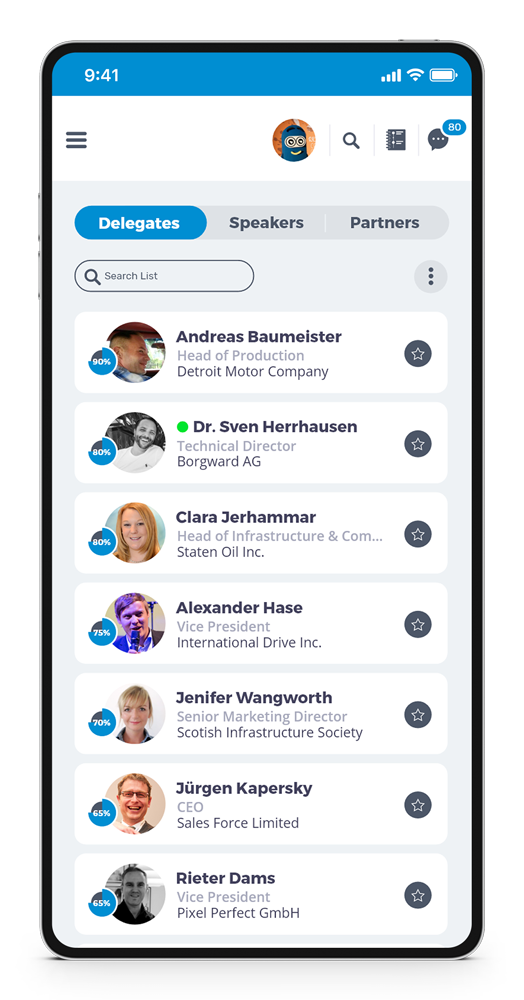 Displays the matching score of potential relationship
Favorite button to save intersting people for later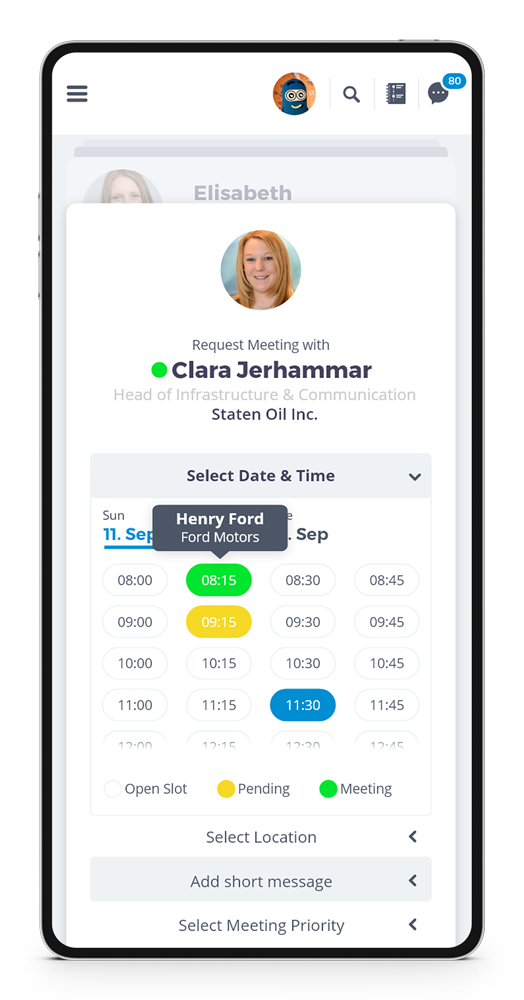 Appointment settings at one glance
Timeslots to select, shows also blocked and pending time frames