When you enter a Virtual Booth the following will show up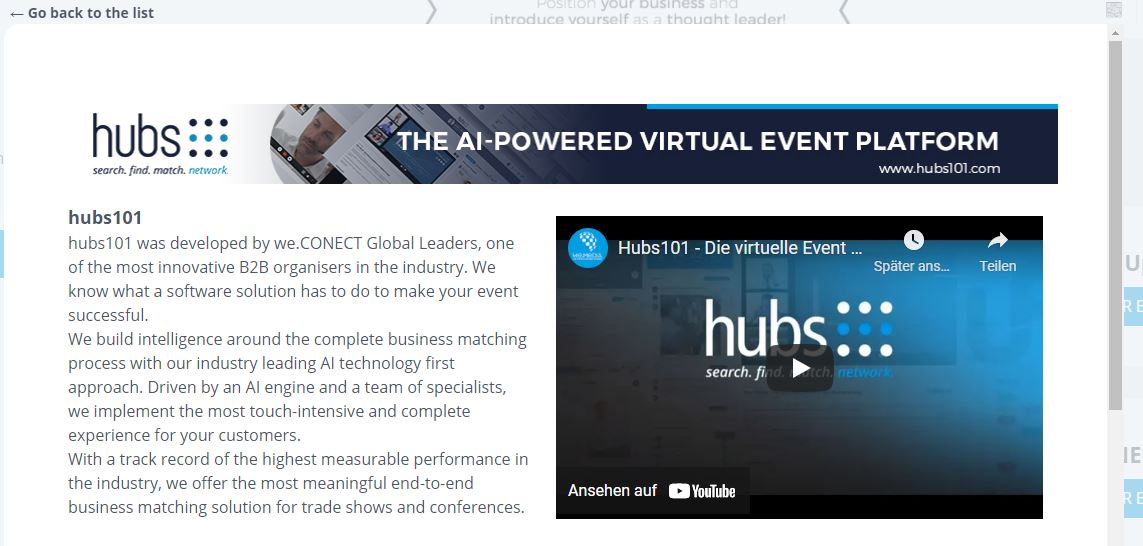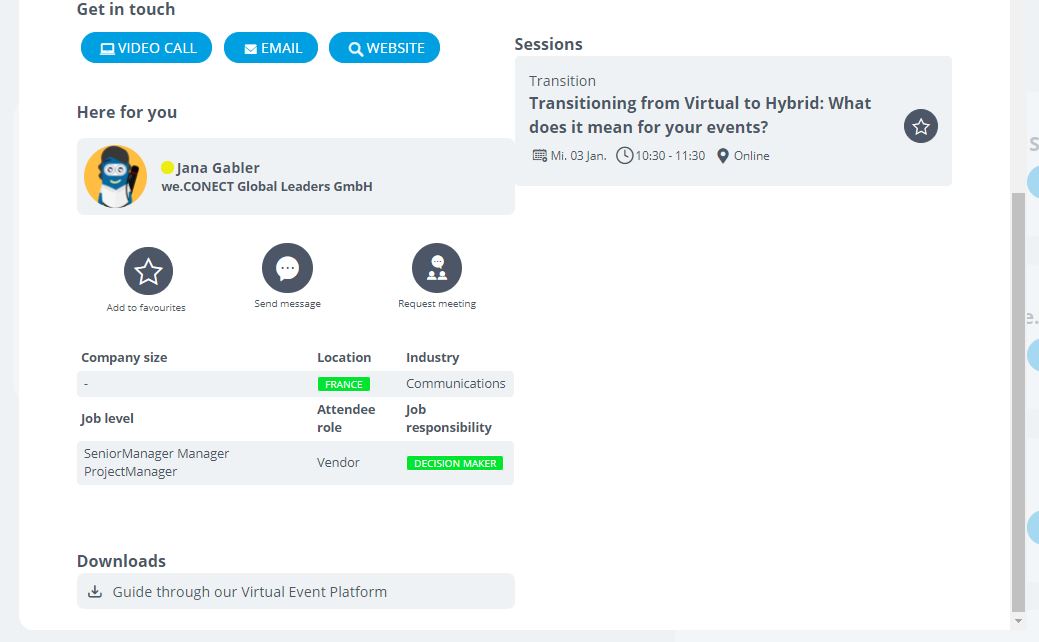 As you can see there are many information you can get from the Virtual Booth.
When you click the Banner you will get on the partner's website. On the left side is a short company description on the right a video of the partner.
Some partners offer whitepapers or case studies which you can easaly ownload from the virtual booth.
Iit is also possible to write a message to the contact person of the company or  arrange meetings with them and ask questions about the company, a session they will sponsor on the event or about new products.
You can get in touch with a partner via Chat or video.
Click on the exhibitor from the Exhibition Area that you are interested in and would like to contact.
For starting a new chat click on the message button and the chat will appear.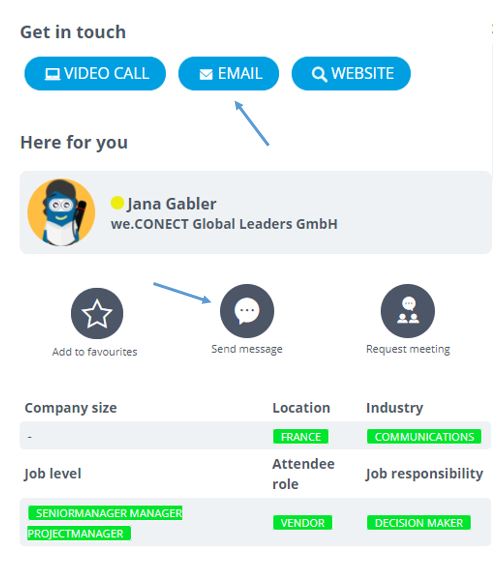 If you want to write an email click on "Email" and you can directly send your request to the Virtual Booth Person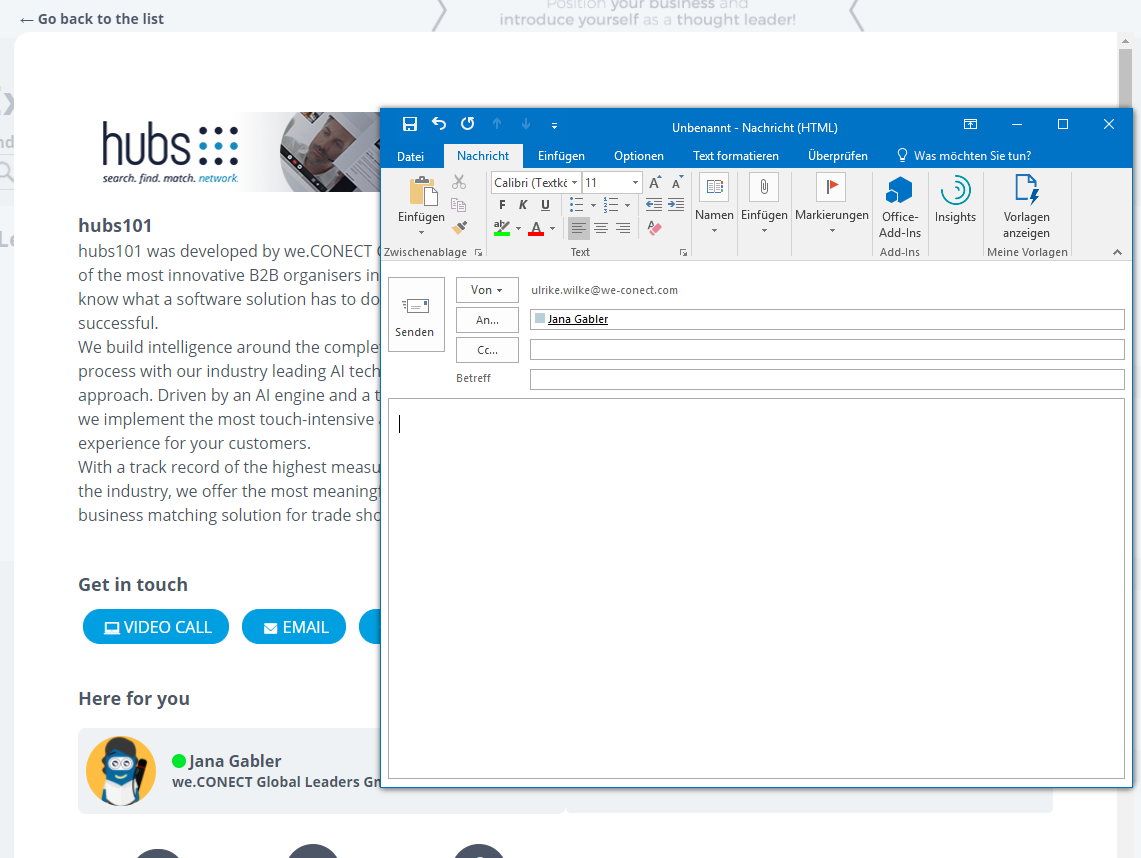 If you prefer to talk to your partner via video, go to "Video Call" and join the video area.