The banner serves as an advertisement of your company and personalization of the virtual booth.
Go to the partner and click in the "Banner image" field. Now you can upload a banner from your computer.  It has to be in the size 80 x 1000 px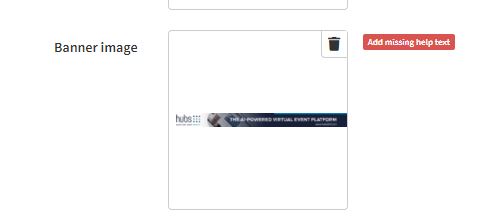 It will look like this in the App. When you click the Banner you will be forwarded to the linked website.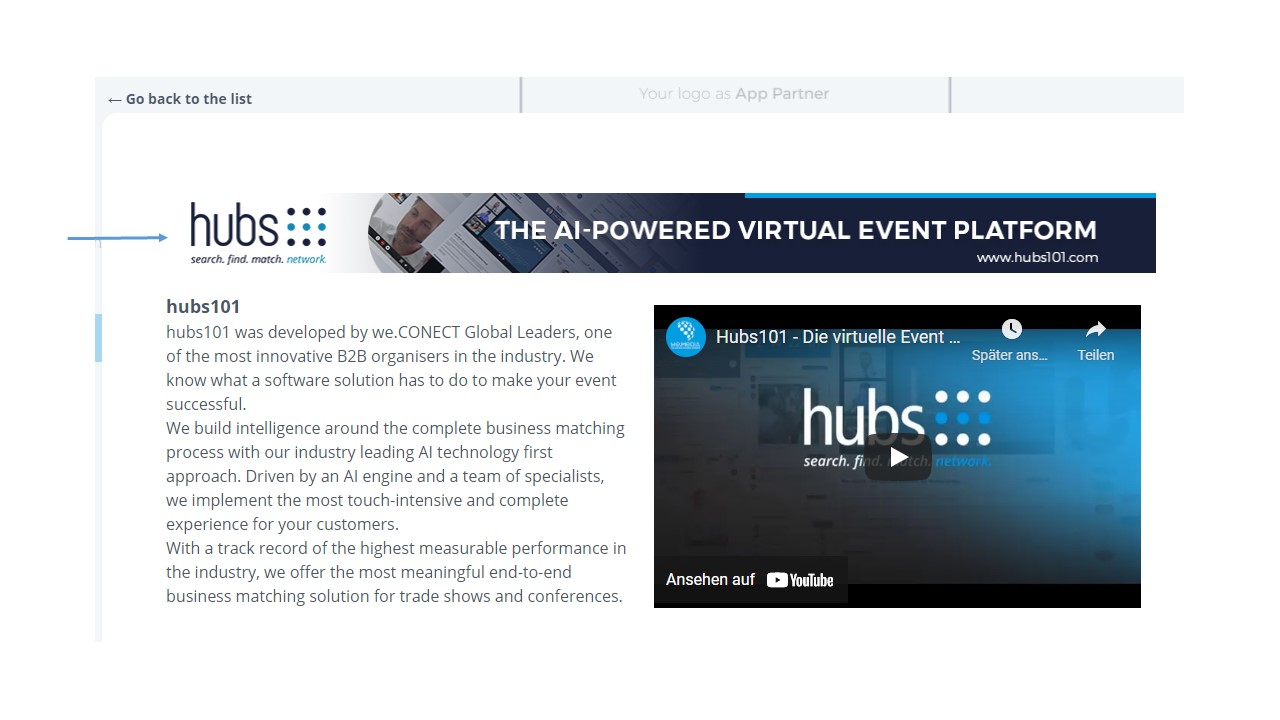 Providing a contact person for the Booth is a great way to provide attendees the opportunity to get in touch with the partner directly.
Go to the partner and scroll down to the field "Email 1". Put the email adress of the contact person.
You also need to connect the email adress with an attende. Therefor open the Attendee List in a new tab, search for the email adress you put in the field "Email 1" and klick on edit. Copy the UUID and insert it under "Contact Attendee UUID" in the exhibitor's profile.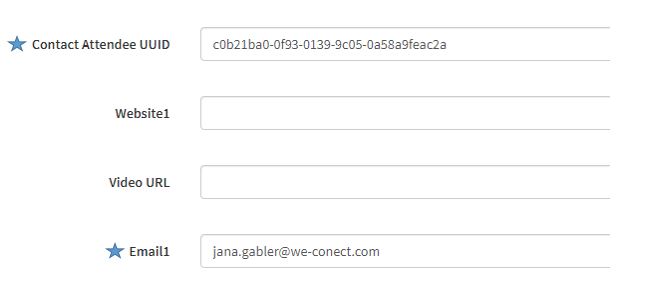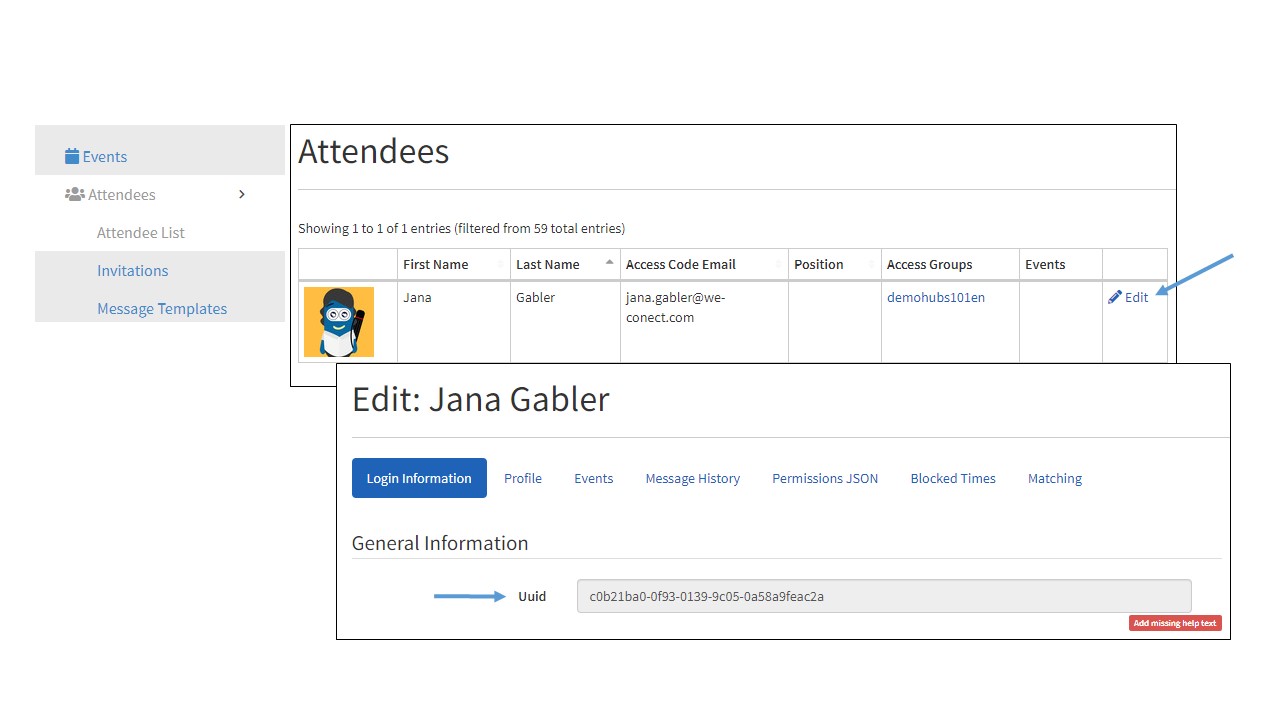 Now attendees have the possibility to get in touch with the partner via direct personal message, via email or video. They can also create a virtual One2One meeting.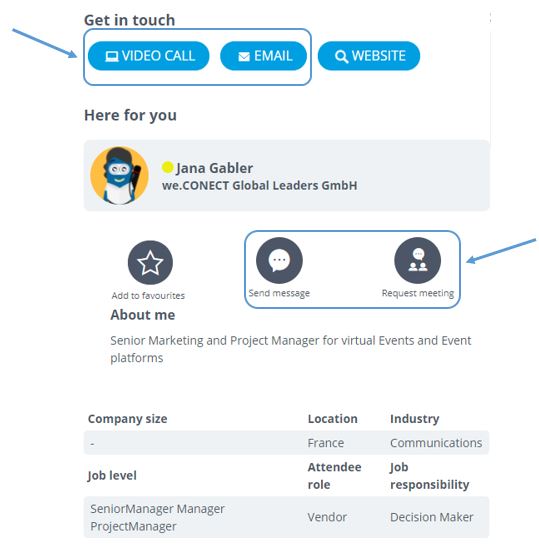 If one partner is sponsoring one or more sessions for the event, this can be listed in the App.
Therefore go to "Sessions" and open the session one partner is sponsoring. Scroll down to "Sponsoring Exhibitor". Choose the exhibitor from the dropdown and update the session.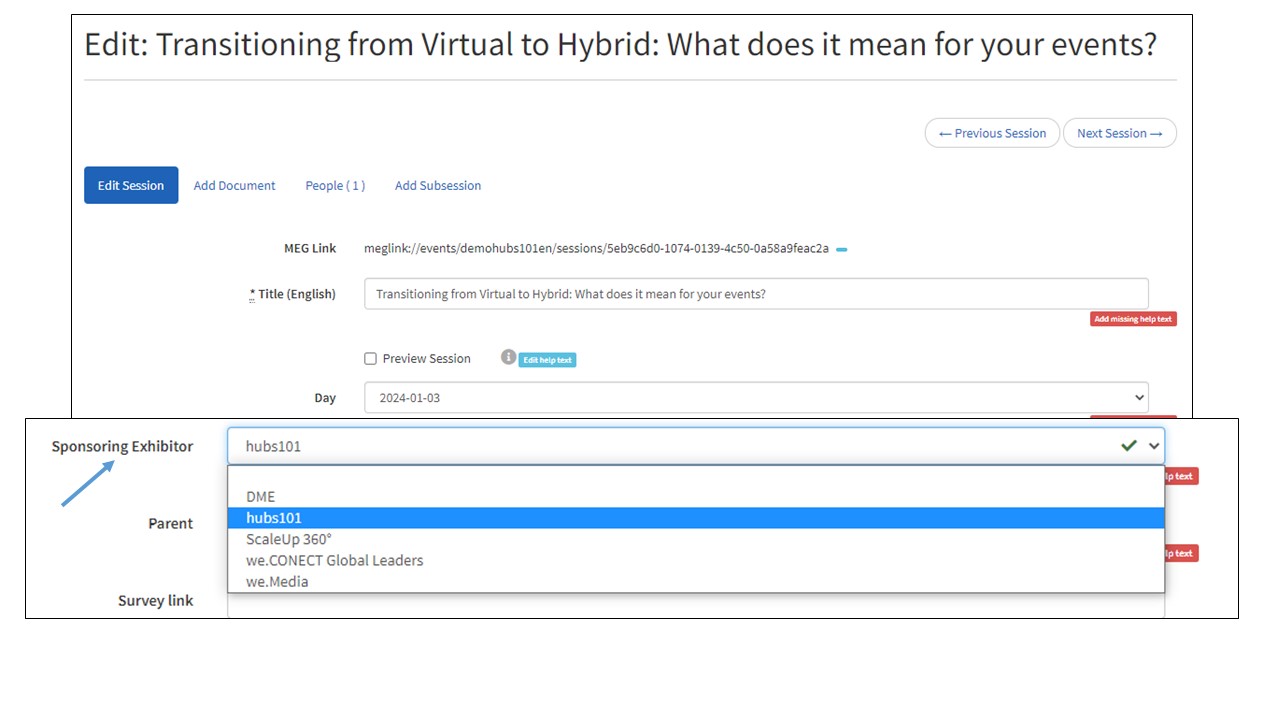 It appears in the app below the video.
After clicking on one session the description of the topic will be shown.
This provides a good opportunity for attendees to discuss and review the topics in a session with the partner.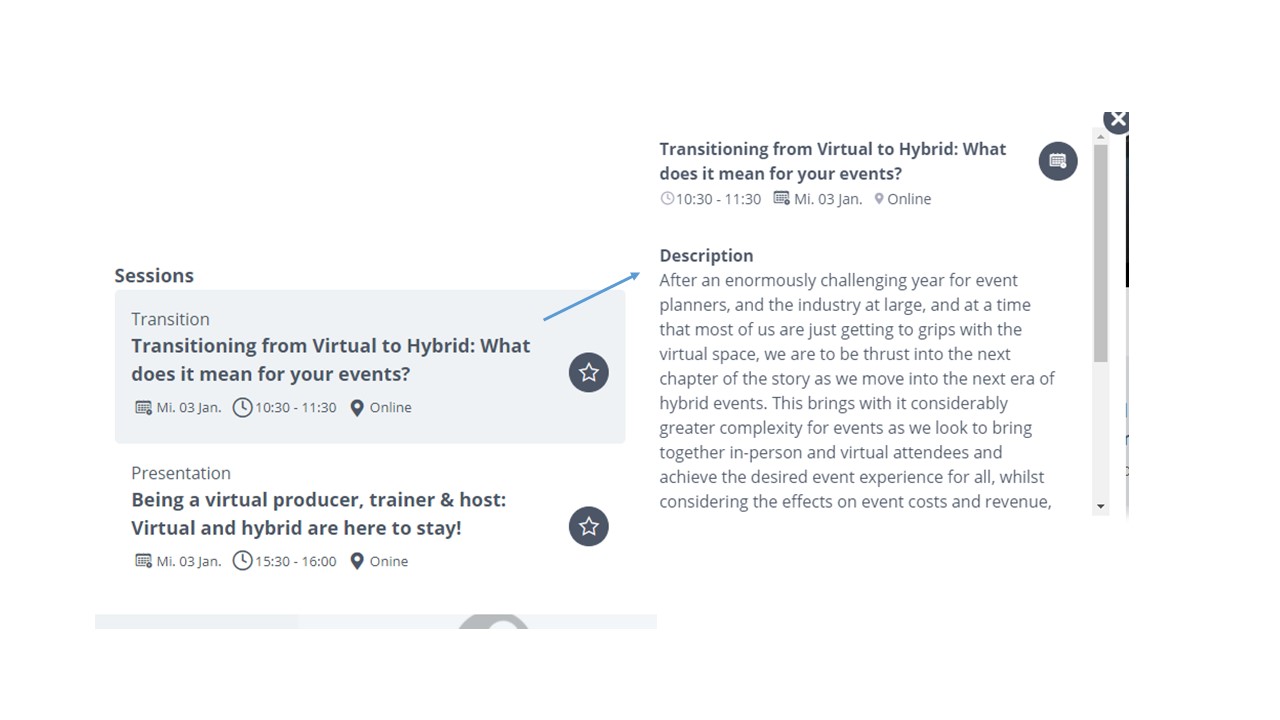 It is interesting and useful for your exhibitors or partners to attach documents to certain Sessions or about there company: brochures, sales brochures, flyers, etc
Attach a new Document
Go to the Exhibitor you want to attach Documents and click on the third tab "Add Document" > "New Document"
Set the Title, import a file from your computer and Click "Create Document"

Now attendees can download the documents from the app.