Sessions are the most important thing in your event. Through exciting and varied presentations your event becomes something special.
You can create Sessions in CMS manually. But first you have to set a Location. Click on "Locations" in the menu, go to "New Location" and set up your loctation. Fill in the Title and click on "Create Location"

Now you can start to set up your Sessions
Go to "Sessions" and create a new one
Choose a Title, the Day of your Session and set up the start and end time
You also have to choose your Location you have created before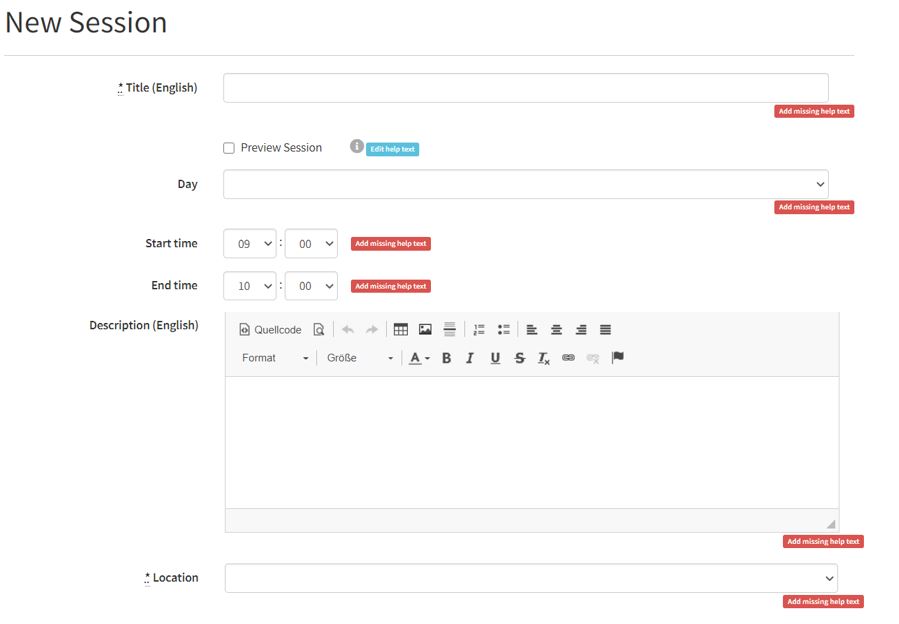 Once the session is created, you can complete it by adding information such as the topics, the description, the speakers, etc.
If you have multiple sessions at the same time at your event, first create each session as described in the first article.
Now you need to determine which of your sessions will run on a parallel stream and not on the main stream. To do this, select the session, choose a stream type and add the stream ID in the field provided. Save the Session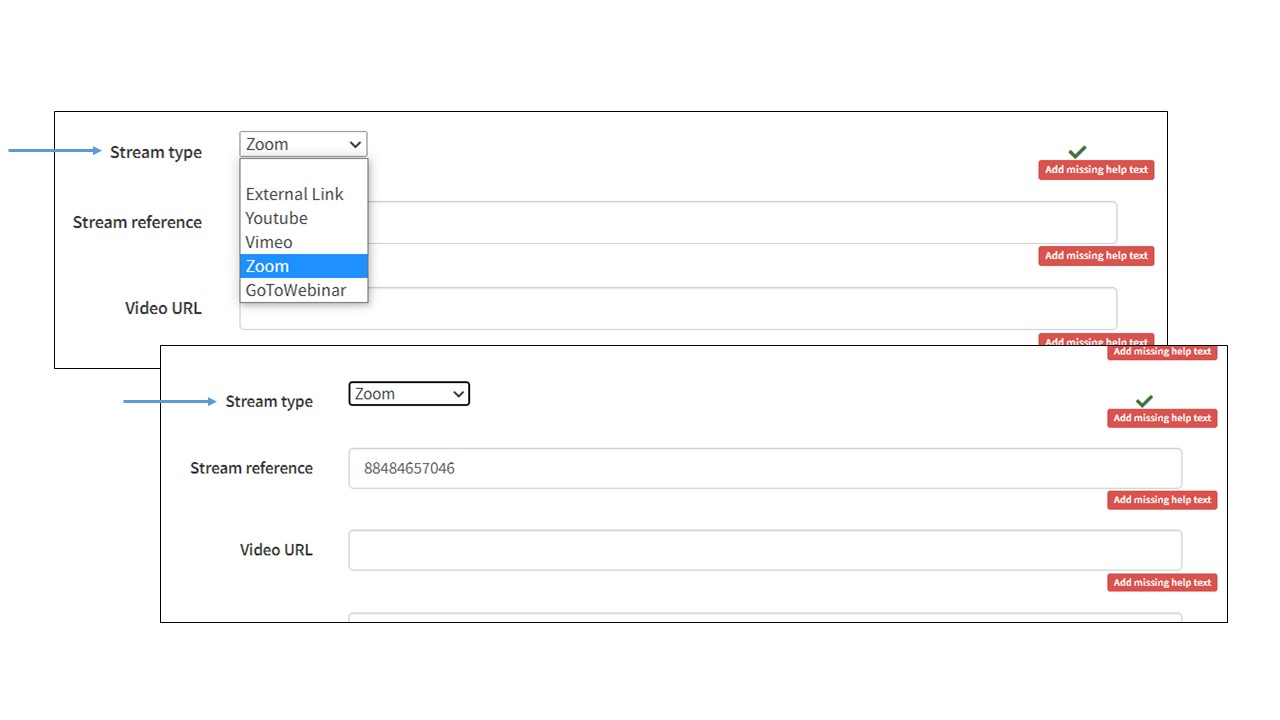 In the app it looks like this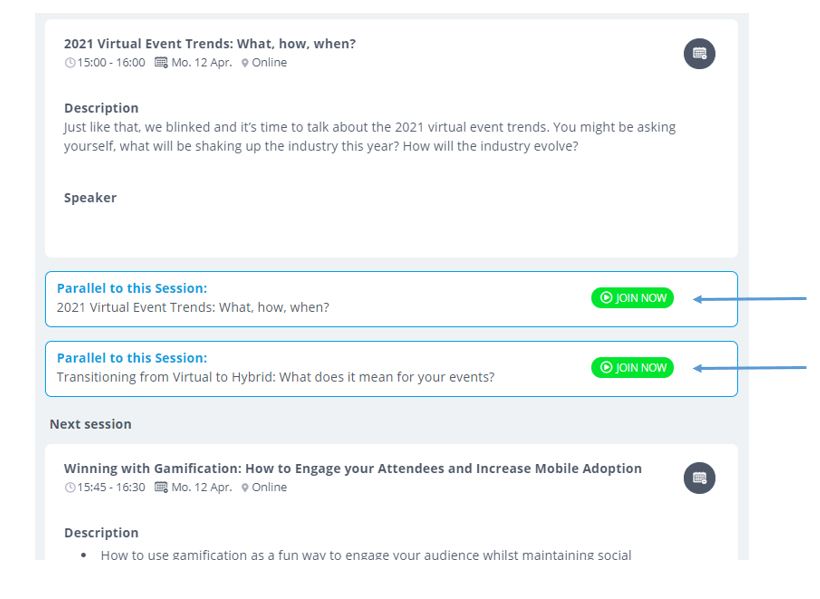 If you want to connect a recording of your session you need to put the Link of the recording in the descriptions of the sesion.
Therefor go to the required session and scroll to "Description". type <<<Video>>> and paste the link over this by highlighting <<<Video>>> and clicking on the link icon as it is shown in the picture below.

After clicking on the Link icon an extra window will appear. Now put your Video Link in the field "URL".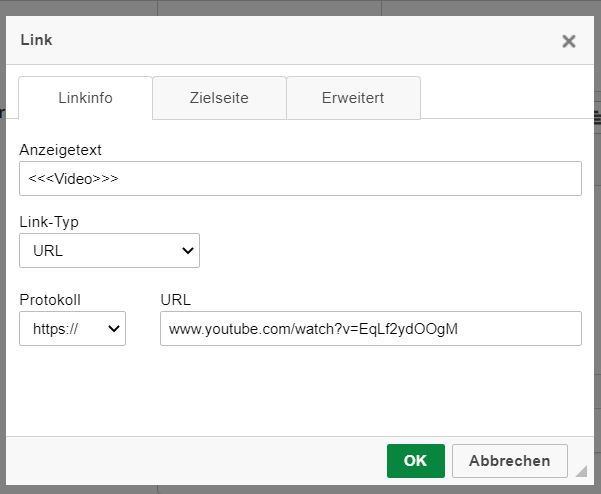 Then open the second Tab "Zielseite" and set the target page as "Neues Fenster (_blank = new window)" this way the link will be opened in a new tab. Save.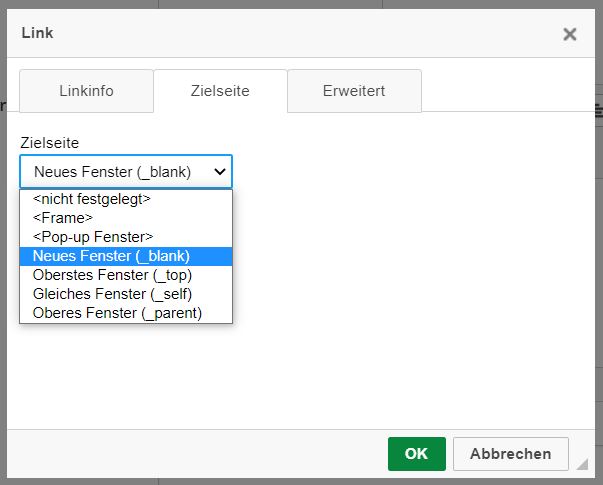 You can also have a video appear directly in the agenda without redirecting to another browser window. Therefor use the Field "Video URL"
For this purpose you need an embed video link and put it into the required field.

In the app it looks like this
Tracks are used to add a filter option to sessions. Each session can be added to one track. In the app the user can filter by those.
Go to "Tracks" and click "New Track"
Add the Title and if you want a color from the configurator or add a Hex-color-code (eg. #3d3d3d) and save.

For adding the Track to a Session, open the edit view of the desired session. Scroll to "Track" and choose the one from the dropdown. Afterwards click on "Update Session"