Powerful cross-channel meeting integration
Cut the time your teams spend on meetings. Our powerful cross-channel meeting integration provides a seamless way of working together

Start Demo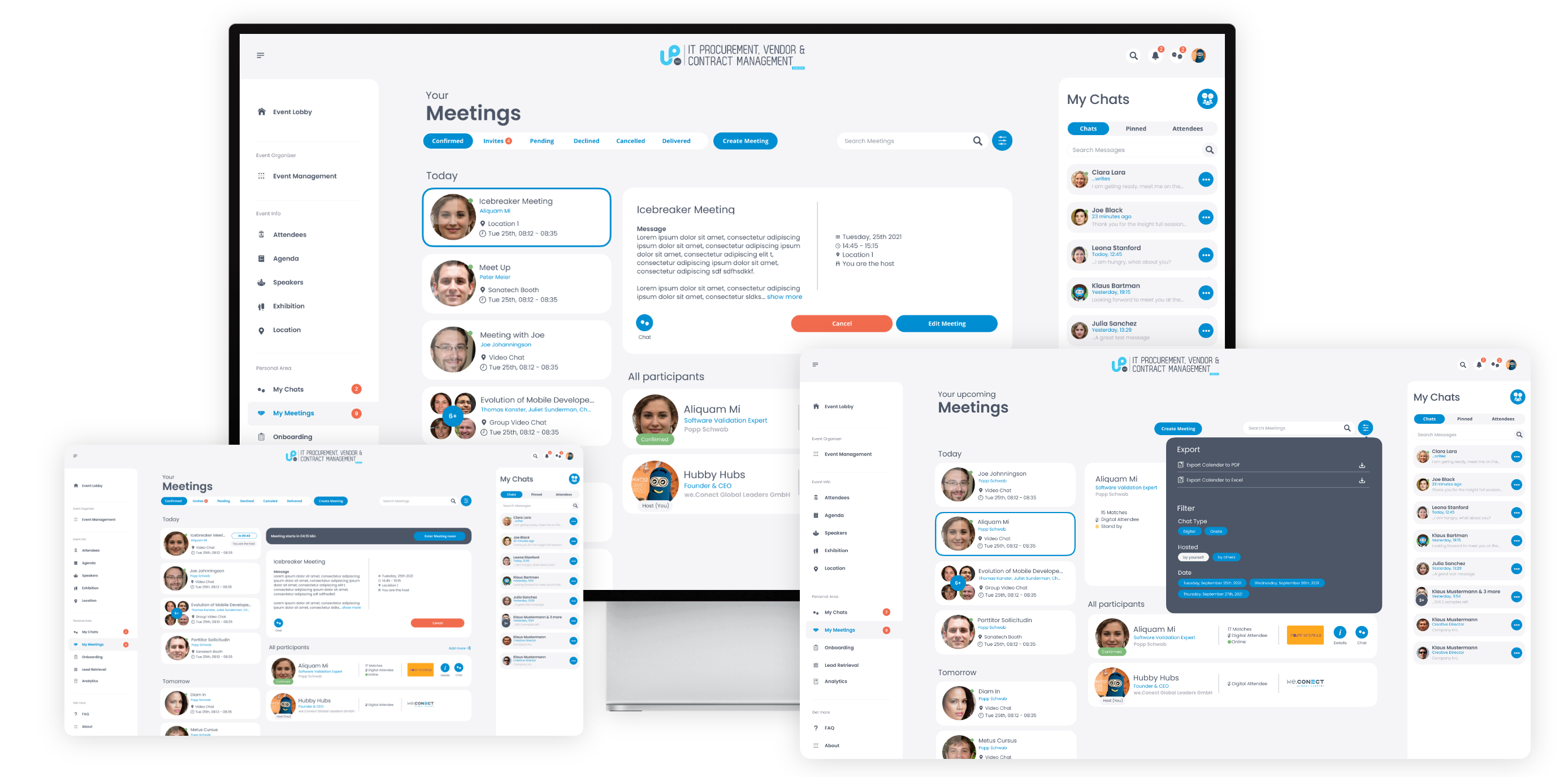 The future solution for corporate meetings
Incorporating interactive workshops into your event is a great way to share insights and offer training.
Use group chats & group video chats to discuss complex issues on whiteboards.
Stay on top of information and share last-minute updates.
Create a virtual meeting with all content your colleagues need without time limits.
Share documents, images and video clips via the app.
Understand what's going on during your meeting.
Build modular reports & dashboards for personalized meeting groups. 
Use surveys and pin boards for voting and feedback gathering.
hubs101 is very easy to navigate, and connecting with people is quite a low barrier process; very few obstacles… This is one of the best experiences digitally, both in terms of correspondence but also in terms of UX.

Sascha Völkel

Head of Sales Client Growth; ameo GmbH
Super and thank you very much. I was really impressed with their platform and how easy and smooth everything worked out. My compliments!

Holger Neumann

Director Software and Tools, Infineon Technologies
"Creating a branded app was enjoyable and very important for us, basically for team members with a limited tech background. It was so easy for attendees to use hubs101 to communicate with one another via chats and video One2Ones, get real-time program updates and connect with sponsors.

Christina Zappe

Account Manager Digital Events, Arkadin
I enjoied the cool app, loved the seamless platfrom interaction features!

Sharin Gattung

Sr. Marketing Manager, LogMeIn Germany GmbH
Want to know more about how to level-up your corporate meetings?
Contact us now. We are here for you.