Maximize your event ROI
Take advantage of our real-time analytics
and measure your event's success
Start Demo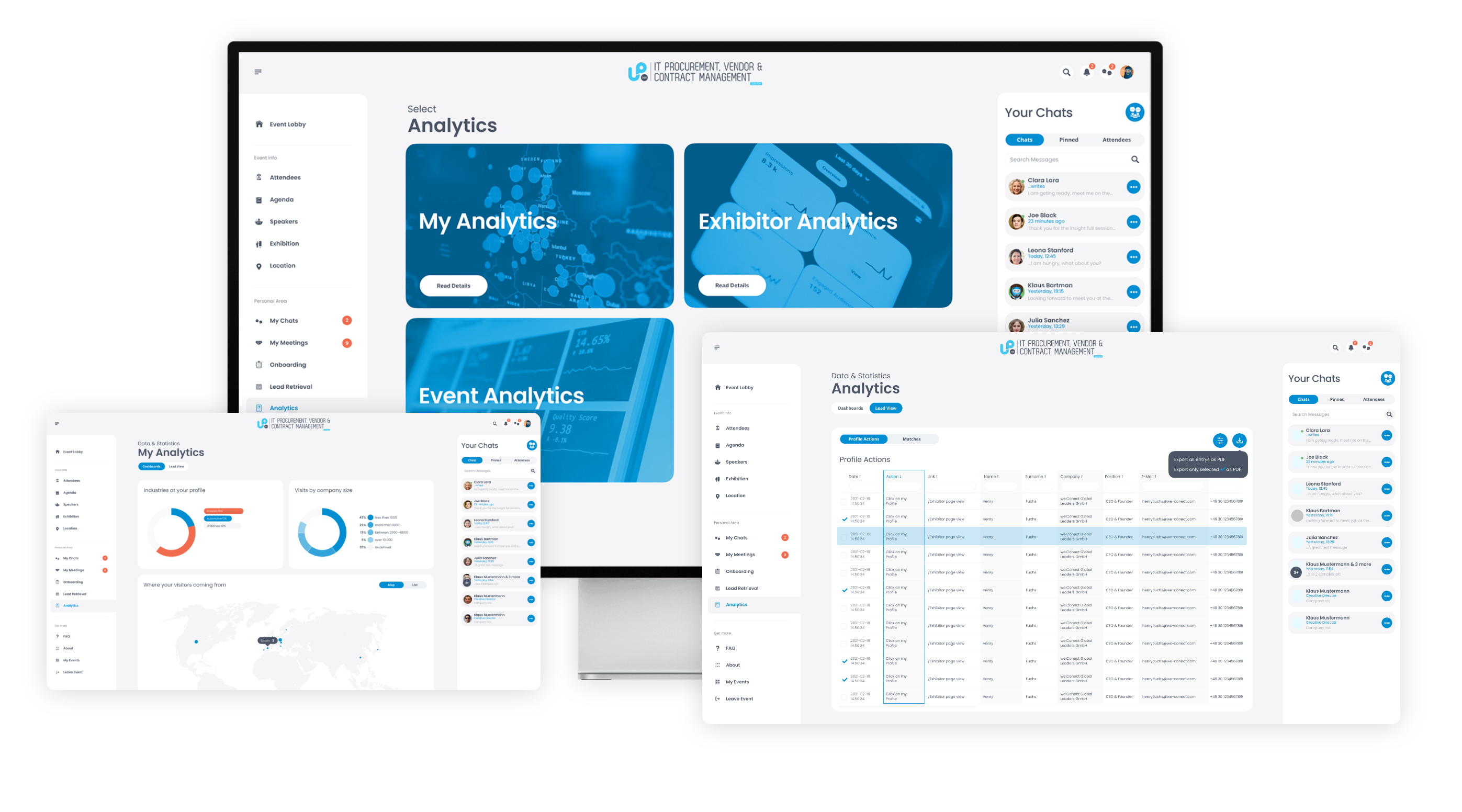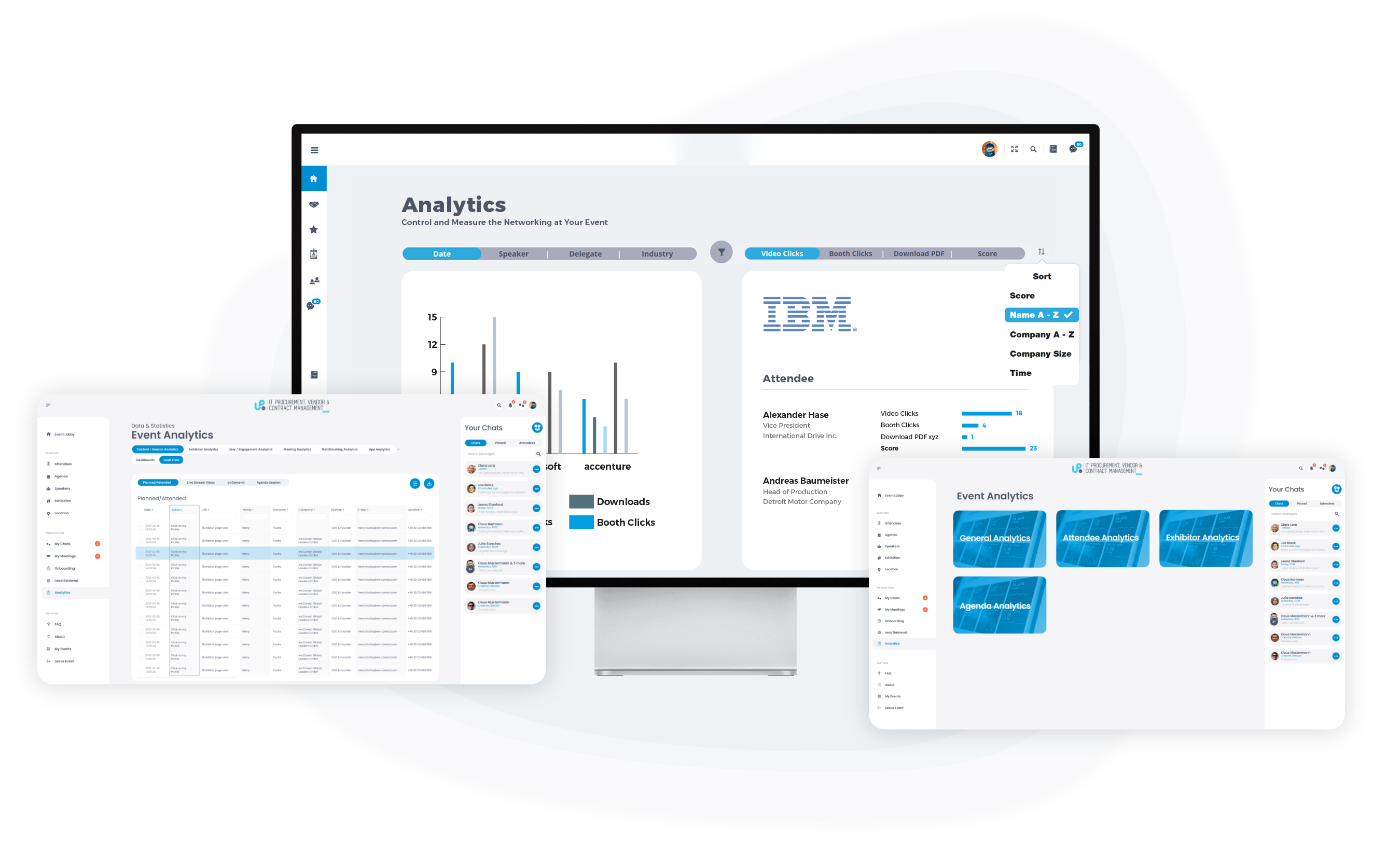 Be the master of your own events!
Follow Event Analytics, including sessions and attendees' demographics to maximize your ROI. Our Event Analytics is a powerful tool for any company looking to enhance their bottom line.
Request Demo
Audience Analytics allows you to better understand who they are, how they engage with the event and why they're here – all the information you need to grow your community!
Request Demo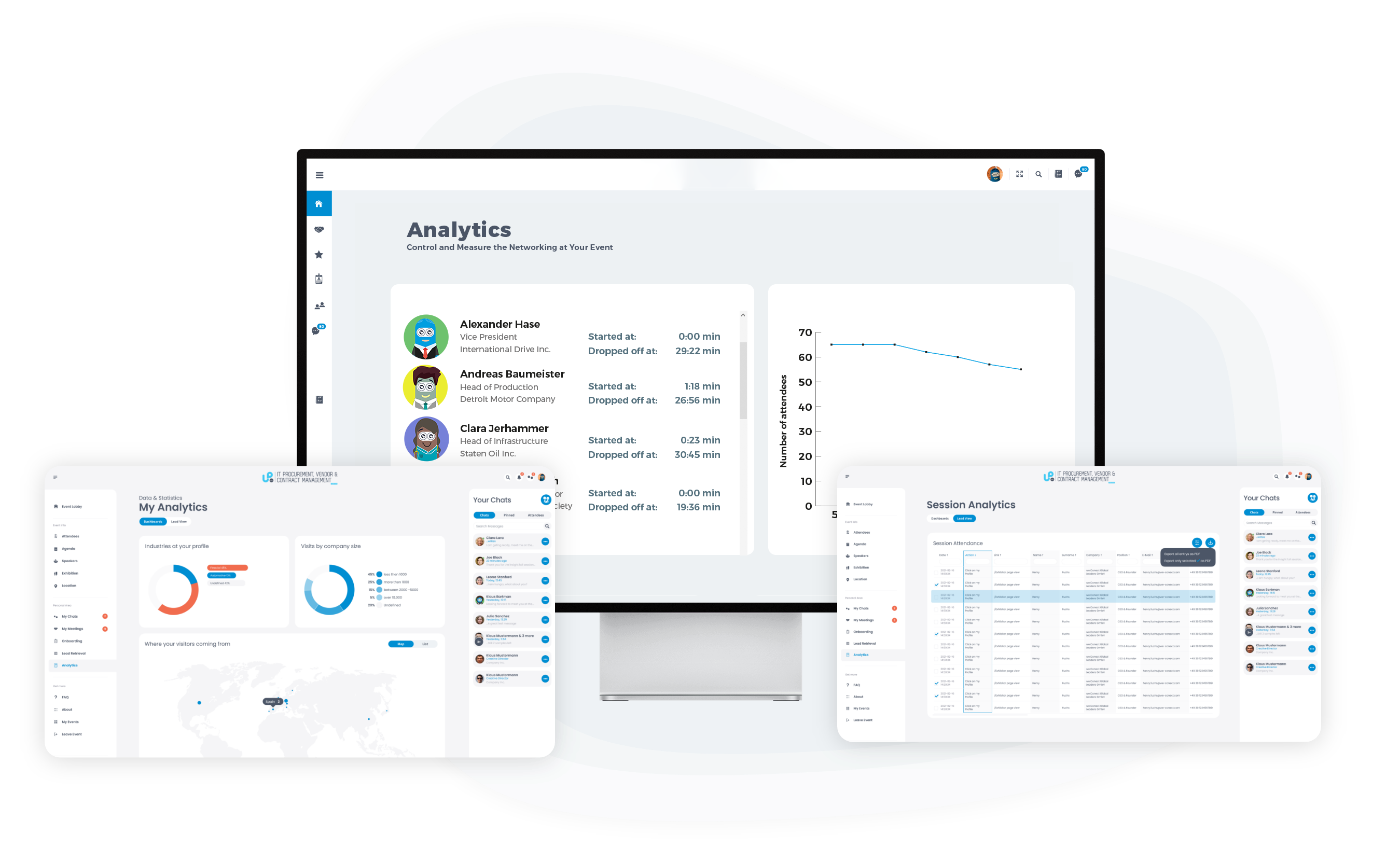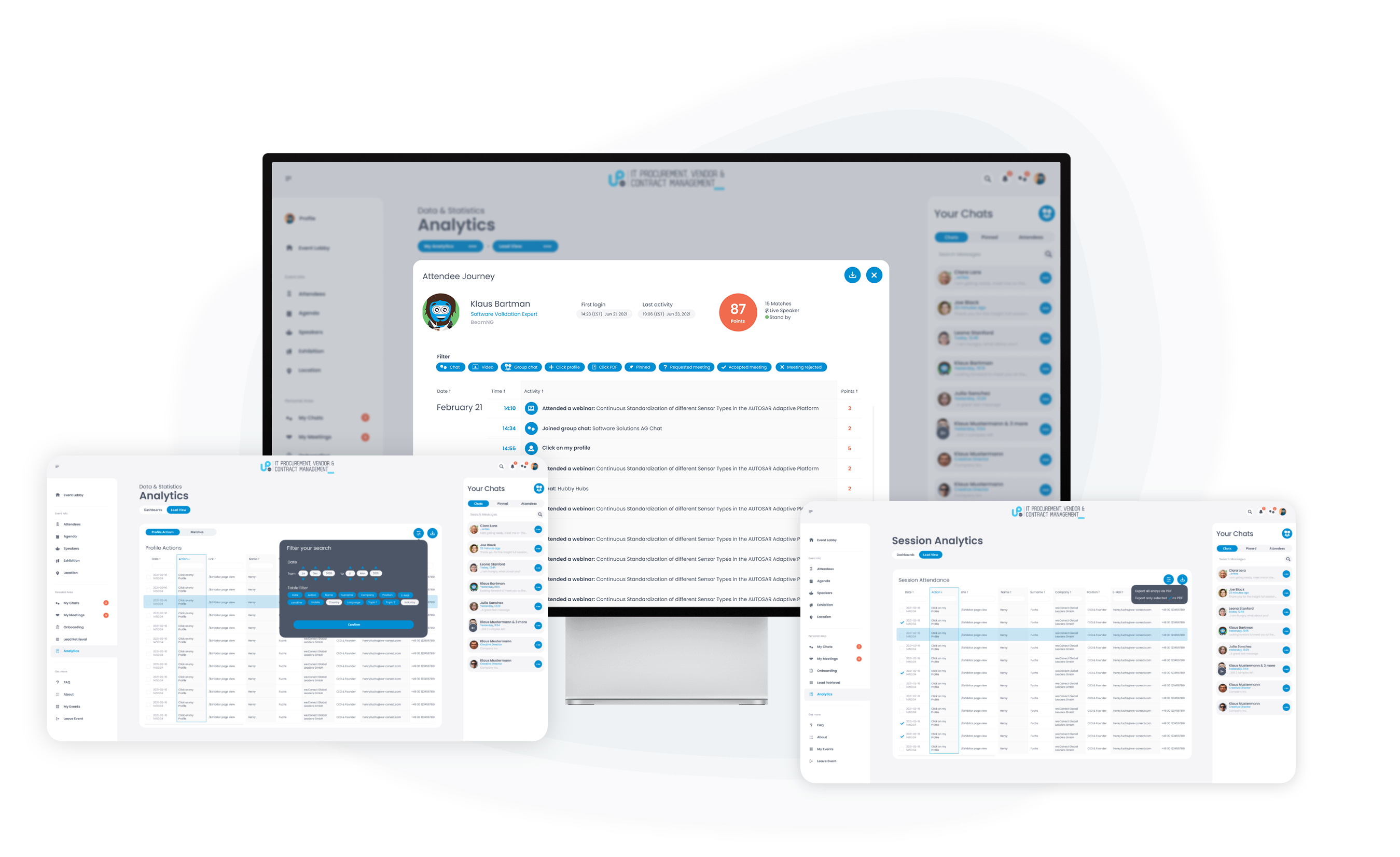 Content Analytics
Get a detailed report on who were in your session and how long they stayed for. Understanding the patterns of attendees is important if you want to keep them coming back!
Request Demo
Want to understand what is going on at your event?
Contact us now. We are here for you.